Frequently Asked Questions
Find answers to commonly asked insurance questions here.
Find information by product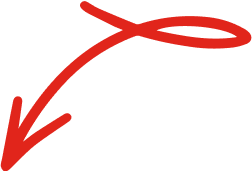 Most popular questions
How do I lower my car insurance cost?
There are several things you can do to help lower your car insurance costs:
Work on your driving record
Here's an easy and effective way to bring down your insurance costs: build a consistent accident and conviction-free track record with an insurance company.
Choose your automobile wisely
We recommend you do your research before you invest in a new car. Read consumer reports and check with your insurance company to find out which cars tend to be targets for theft and vandalism. If you purchase a car with a high theft rate, your premium could be higher.
Adjust how you use your car
By adjusting the way you use your vehicle, you could bring down the cost of your insurance rates. If you live in a metropolitan area: can you take the subway, train or bus to work? Has your job changed, or have you moved recently? Do you use your automobile to drive a short distance to work? Does your vehicle get used for low annual kilometers?
If you answered yes to any of these questions, you may be entitled to lower insurance costs.
Choose a higher deductible
If you choose a higher deductible up front, in many cases your premiums will be lower.
Consider Telematics
Telematics-powered car insurance is a form of policy in which insurance companies rely on in-car tracking devices to monitor your driving habits and tendencies. This can earn you discounts based on your safe driving habits.
Don't forget our licensed Insurance brokers are here to answer all your questions. To start this discussion, complete your free online quote now.
What does home insurance cover?
There are various kinds of home insurance that cover general and specific kinds of damage to your home.
Home insurance could cover:
damage or loss to your home

damage, theft or loss of your personal possessions

personal property stolen from your vehicle

damage or injury to others who visit your home or property

accidental damage you cause to somebody else's property
You can also buy specialized insurance to cover a condominium, home business, or other kind of property or valuables found in your home.
Coverage will vary depending on the type of policy you have.
What does tenant insurance cover?
Tenant insurance policies can cover expenses in the event of damage or loss to your rental unit or personal belongings.
Hotel Costs
If you have to move out of your rental for it to be repaired due to an insured loss, your policy could cover the cost of additional living expenses such as a hotel, meals, and moving expenses.
Fire Damage
In the event of a fire, your policy could cover the cost of replacing damaged contents.
Stolen Goods
In addition to covering the cost of any goods stolen from your rental unit, your policy could also cover items stolen from your car.
Check the contents of your policy to learn more about what specifics it covers.
How do I get motorcycle insurance?
Call us at 1-866-660-9035 to get a motorcycle insurance quote today.
How do I redeem PC Optimum™ points earned on my auto insurance?
You can redeem PC Optimum™ points earned on your car insurance in store and online at participating locations.
Minimum redemption is 10,000 PC Optimum™ points (worth $10 in free rewards) and in increments of 10,000 PC Optimum™ points thereafter, at participating stores where President's Choice® products are sold. Some redemption restrictions apply; visit pcoptimum.ca for details and full store list.